Veterinary Medical Services
At Hometown Veterinary Care your fur kids aren't just pets, they're family and we treat them like they're our family too.  All species of dogs and cats are welcome at Hometown Veterinary Care. We know that when they're hurting, you're hurting and we'll do our absolute best with the latest in medical diagnostic equipment, state of the art techniques, and the love and passion that we would give our own fur family to develop a treatment plan that makes your pet the healthiest and happiest it can be. Whether it's a puppy or kitten package or end of life care Hometown Veterinary Care along with its caring and excellently trained staff are here for your fur babies through out their entire journey. Some of our extensive services include: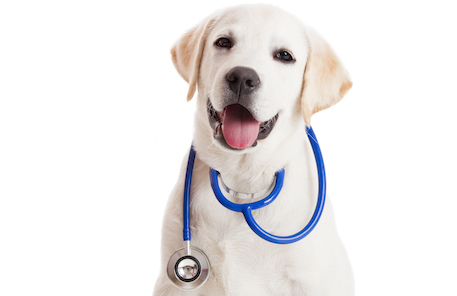 Annual health and wellness exams
Preventive medicine
Vaccinations
Health papers
Spay and Neuter
Surgery–including orthopedic
Laboratory services
Intensive care unit
Dental services
Fully digital radiography
Ultrasound services
Collection and Breeding Services
Allergy testing
Weight loss programs
Advanced diagnostics
EKG and blood pressure analysis
Veterinary orthopedic manipulation
Laser therapy,
On site care
24hr Emergency On-Call Services
Classes
We offer classes which range from teaching puppies basic behavior and training to teaching social behavior to exercise training
Obedience Class
Though referred to as an obedience class, we would rather refer to our 6 week class as 'canine social training'. Your goal in owning a pet is surely the companionship and enjoyment derived from the relationship. But social acceptance both at home and out in the community is likely also of importance. Socially acceptable behavior includes things such as refraining from licking, barking, jumping and aggression toward other people and pets.
When both owner and pet understand each other and understand the expectations of the relationship, there is more of a bond and less frustration. If you watched the movie Marlie and Me, you realize that frustration can dominate your relationship with your pet if you do not first understand your pet and then train and follow through on that training on a daily basis. Difficult? No. Just worth the time investment now before undesirable behaviors develop.
We wish to stress that most dogs have an incredible desire to be with you and please you. Harnessing that energy and desire to please are the goal. But you are generally dealing with a short attention span. And in this training we must remember that we are virtually asking our dogs to give up their free will and respond immediately and consistently to our request. When you get frustrated because your dog is not responding, ask yourself how quickly you would be able to give up your free will and trust another species.
Remember that you also must be willing to learn!!
What should I expect from this class?
understanding pack behavior and how it relates to us.
understanding pack behavior and how it relates to us.
canine social behavior with other dogs.
canine social behavior with other dogs.
basic commands of training such as sit, stay, and more.
basic commands of training such as sit, stay, and more.
Not convinced?
Here's what some folks are saying about our class:
"Our obedience class experience was remarkable. Our sheltie has overcome his shyness and his social skills continue to grow. We are so grateful for the informative advice, and skills in training us to become better pet parents! Thank you!"
~Mike and Debbie Pintar, Burlington, Iowa
Boarding
Our clinic provides non-medical care to our patients, such as pet supplies, therapeutic diets, Bed & Biscuit (small animal boarding), grooming & bathing, and large animal boarding.
Bed & Biscuit
We refer to our boarding program as a "Bed & Biscuit" operation because we make a concerted effort to make the animal's stay as pleasant as possible. We appreciate the opportunity to care for your pet when you are unable to or when you are out of time.
Large Animal Boarding
We offer large animal boarding at the New London facility to those horses, cows, lambs, pigs, and other large animals that require a close veterinary watch.
Our stalls are under camera surveillance and can be viewed by our staff in house and from home after hours.